Eating Healthy without Going Broke
Being Good Stewards of All God Gives Us
Photo by Eduardo Soares on Unsplash
Every time I buy groceries anymore, I get severe sticker shock! You, too? My Boaz and I groan at the total on the register. How can we be good stewards of our finances and our health? Being newly retired, we have to make our money last until we die, which could be twenty to thirty years unless God has other plans. I discovered a game-changer that I'd like to share with you. Let's focus this post on the meat section this time.
My Recent Discovery
Walking through the meat aisle is enough to cause a person to pass out. I wanted to pick up a package of lean ground turkey, but the $6.22 for 93/7 was too much. It used to cost $3-something. What used to be the regular price is now the sale price. Shaking my head, I noticed ground chicken 92/8 for $3.44 a pound. I snagged two packs!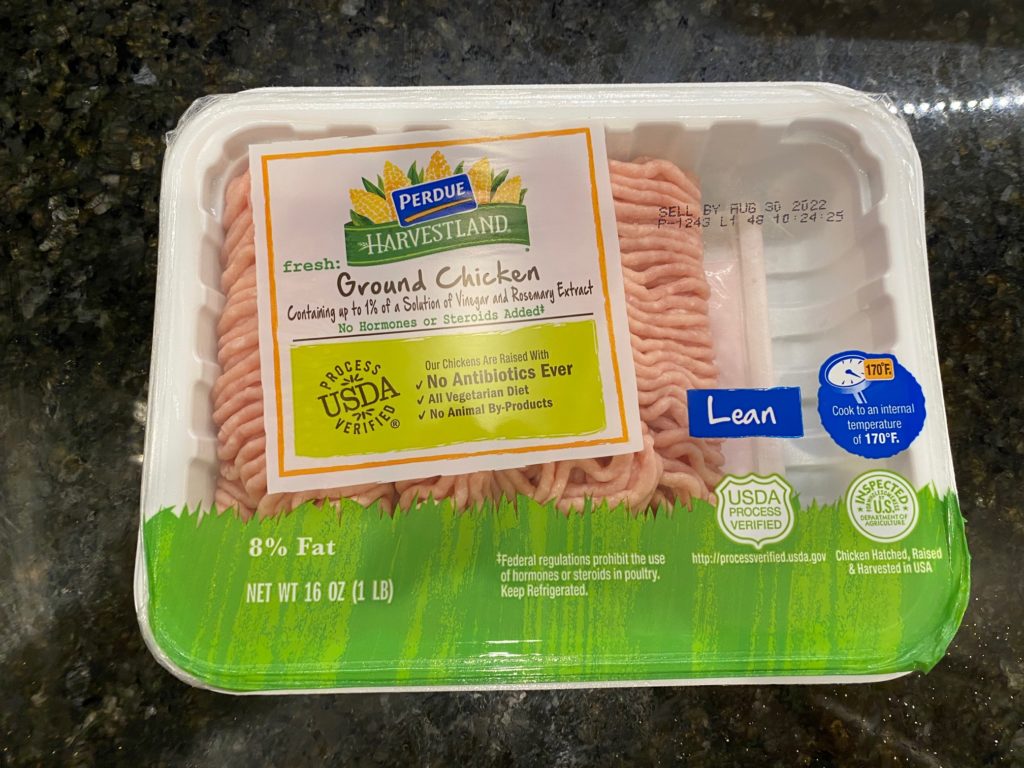 Then I wandered over to the boneless, skinless chicken breast. This option can be a problem if I'm not careful because when the broth is added, this girl with celiac can get quite sick. In case you didn't know, the broth has a barley product added—the same gluten protein found in wheat and rye. If you are like me, READ LABELS!!! One of my recent discoveries is the large packs in a yellow tray with no brand label for $2.94 a pound, no broth added. I bought a large package, knowing I could freeze it. Lunchmeat was out of the question, so I decided to make the most of my purchases. I picked up a burger patty press on the way to the checkout.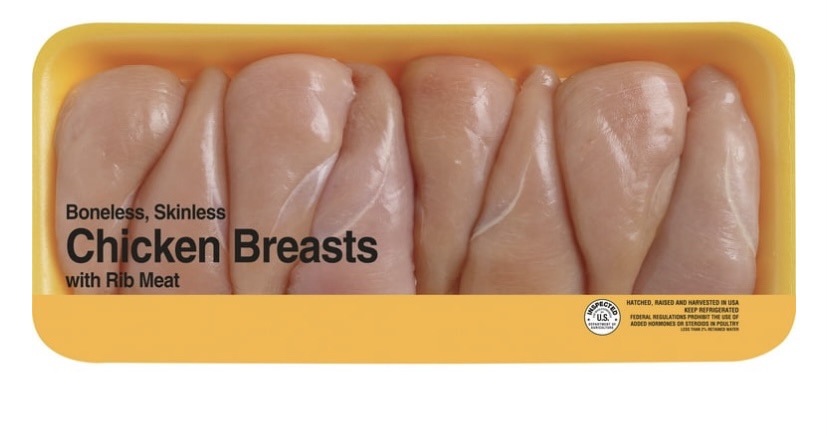 I can still get the canned chicken for a reasonable price to keep on hand for emergencies, etc. Great Value brand is excellent and gluten-free. The four can pack at $9.98, which is $2.49 per 12.5 oz. can. The six-pack at Costco costs $19.49, which translates to $3.24 a 12.5 oz. can. Obviously, Walmart has the better cost.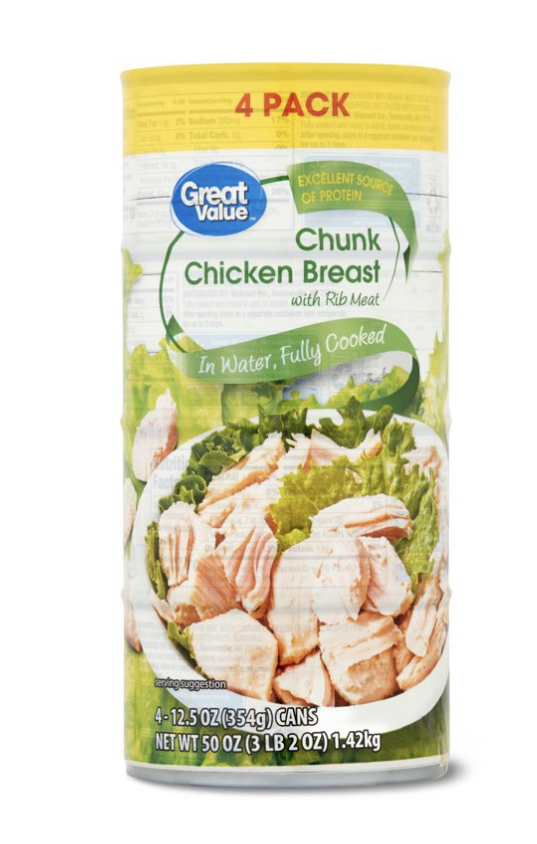 Comparisons are Good
Usually, I like to stock up at Costco once a month, but we haven't gotten into that groove since we moved to Florida. I drive 1-1/2 hours to shop there with my daughter. I can get the same meat for $1 per pound less than at grocery stores or Wal-Mart. The Kirkland brand six-can pack of chicken is better quality but costs a bit more than Wal-Mart's 4-pack of cans. Butterball ground turkey in a four-pack of 1.7 pounds (6.8 pounds total) of 93/7 is $23.99 or is $3.52 per pound, slightly more than the ground chicken at Wal-Mart, but considerably less than the same brand at Wal-Mart, if you are a brand shopper. Their chicken breast varies on what's available at Costco. I can get the 6.5-pound frozen chicken breast for $31.99 or $4.92 a pound. Wal-Mart is less. Publix, Kroger, and Winn-Dixie aren't in the running unless I see it at a reasonable sale price in their ads. Most of the time, I can pre-shop on my smartphone. Praise God for grocery apps!
Making Wise Use of My Purchases
When I shared my discovery with my Boaz, he thought we should buy whole chickens, cook and clean the meat off the bones, and peel the skin off. *eye roll* That's a lot of work, mess, and waste. He Googled to find out if it would be cheaper this way. A blogger made the comparison; she discovered that canned chicken and buying chicken breasts were more affordable with less messy work.
It would be best to change your mindset when choosing between food and other necessary purchases. Creativity takes some work, but you can find a way to streamline it to work for you. Here's what I did: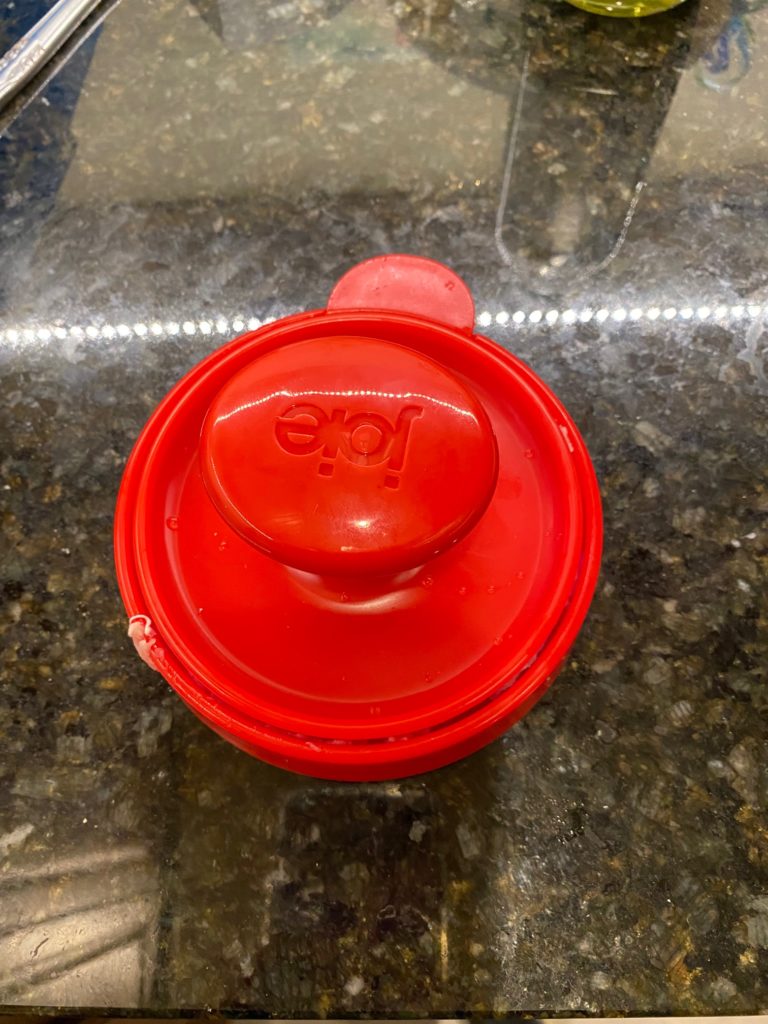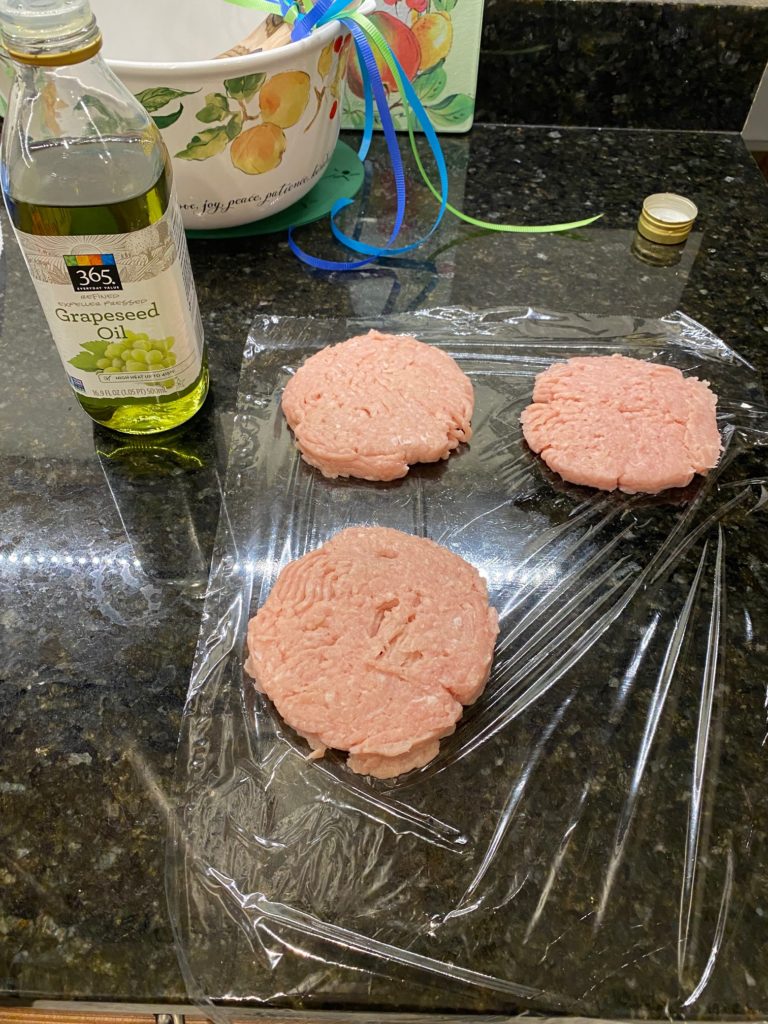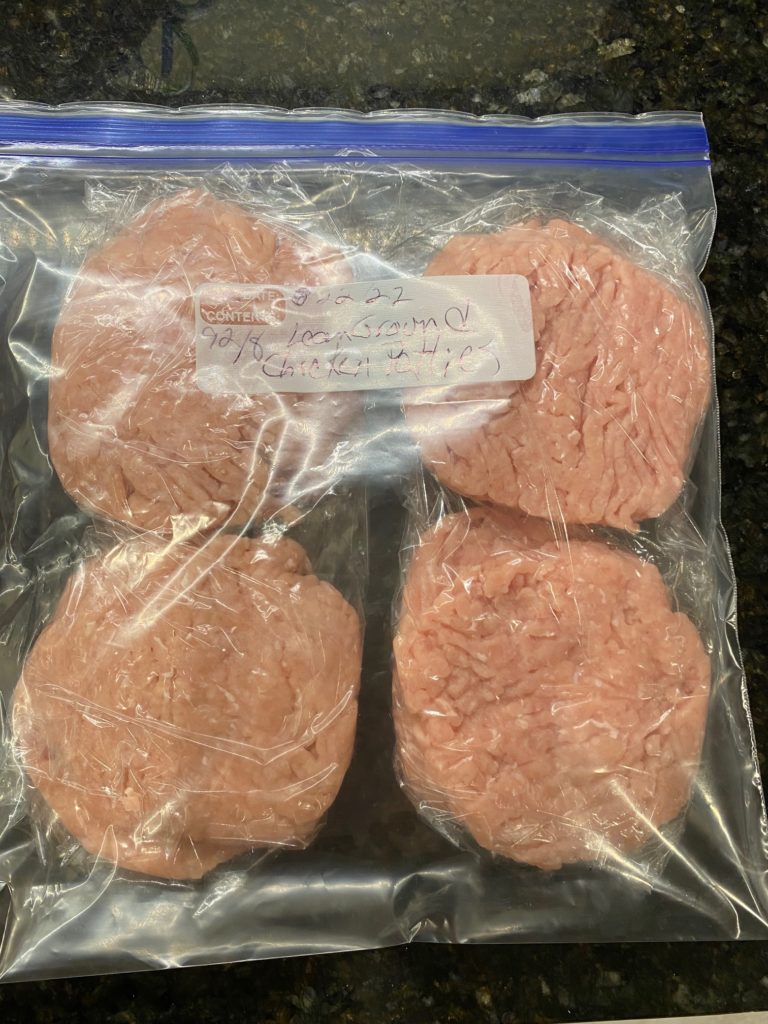 I decided to patty the ground chicken and froze it. I pulled out plastic wrap, placed a sheet on the counter, and then lightly oiled it with grapeseed oil (use whatever unsaturated or polyunsaturated oil you want). I carefully placed each patty on the greased side, folded the plastic over to keep the oiled side against the meat, and then placed my four patty packs in a freezer Ziploc bag. I could get eight patties into the freezer bag. As my brain calculated, I spent $6.88 for the same amount of burgers as the now $12.49 package in the freezer section of Costco. I used to get Butterball lean turkey burgers for $6.99 for six patties, but now they are over $13.00. Whoa! Maybe I should get the grinder attachment for my Kitchenaid mixer and grind the chicken breasts. Nope. I'm not ready for that yet.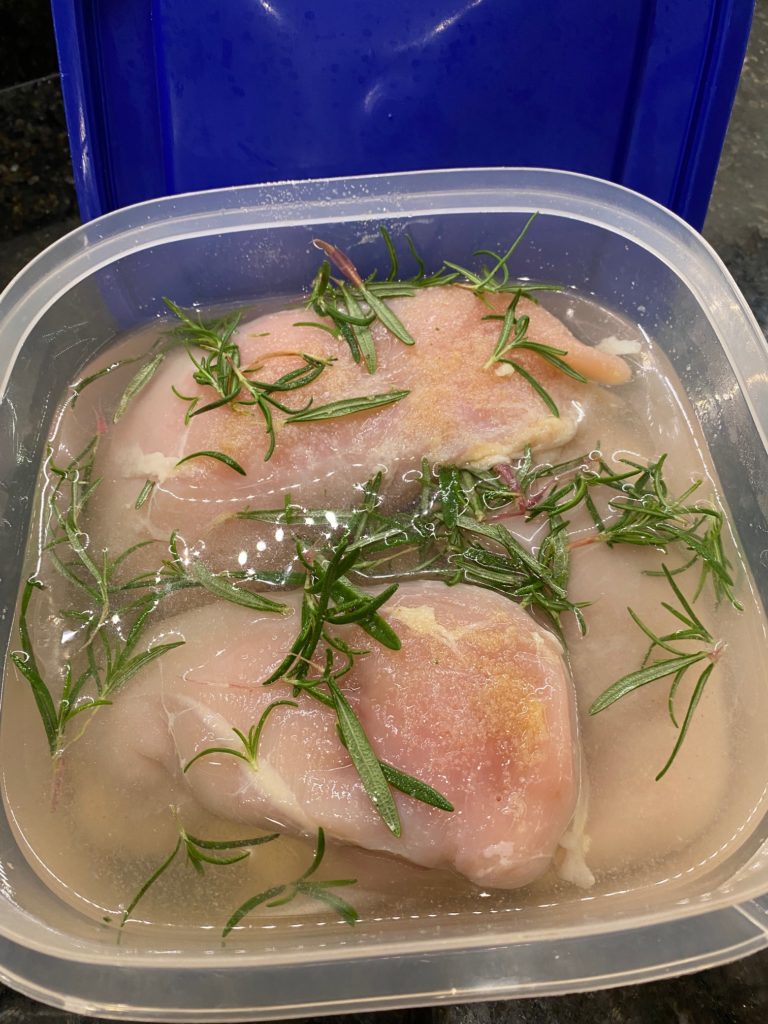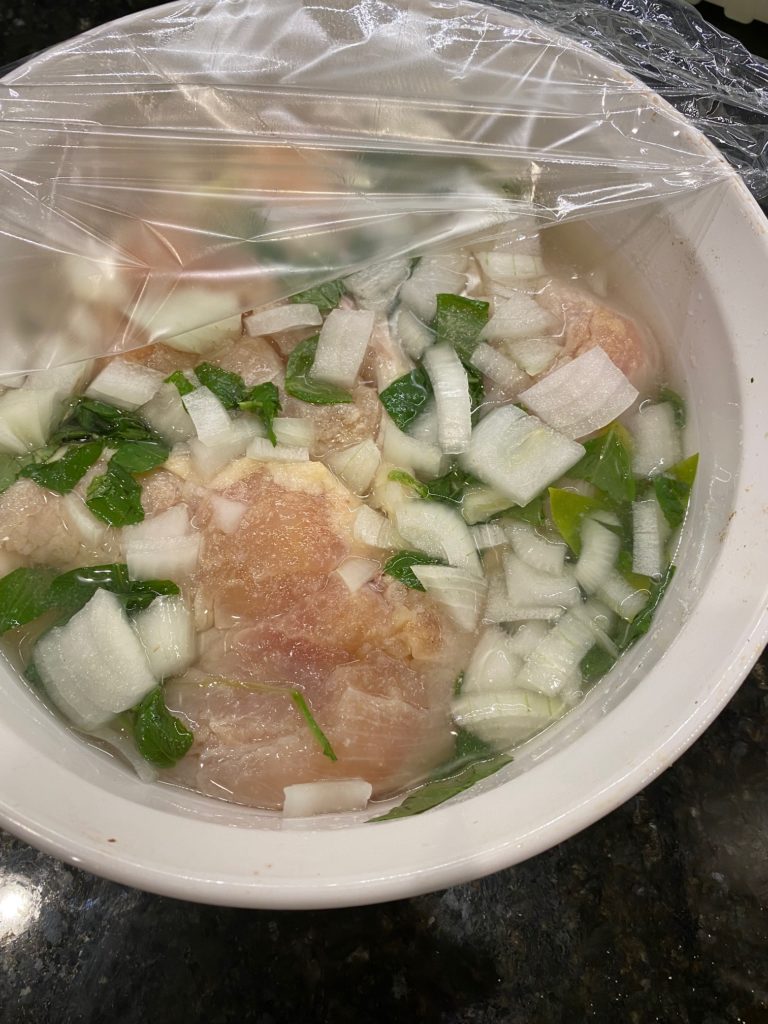 Next, I split the pack of chicken breasts in half. One half I marinated in water, vinegar, salt, garlic, and basil. Then, I put everything into a sealed container and placed it in the refrigerator. I did the same thing for the other half but used rosemary instead of basil. By the way, I grow my own herbs on my lanai. I left them in the refrigerator for 24 hours, rotated the meat, and then left them for another 24 hours. Next, I plan to cook the chicken and cut some of it up for salads and dishes, slice some to use in sandwiches, and freeze what is left.
Why Stewardship?
God certainly wants us to be good stewards of the funds with which He blesses us. Grace Financial Advisors says, "Biblical stewardship provides a path to view and use the money and possessions God entrusts us with appropriately. It enables our thoughts and priorities to be refocused on Him, while providing a tool to meet our needs and bring Him glory." Everything we have belongs to God, which He gives us to use. He expects us to be wise with our funds. How can we overindulge or spend carelessly when 10% of the world's population is starving? (WorldVision) We can save money to share a portion with mission groups that meet the needs of people without food, clothing, or shelter. You can begin now if you aren't tithing to your church yet. Budget on your net income, and get your grocery budget under control. You will be surprised at how God will bless you! So, as you move toward good stewardship of your body (1 Corinthians 6:19-20), you can be intentional with your time and resources. Good overall stewardship should be a joy rather than a burden (2 Corinthians 9:6-7). May God bless you abundantly!
Feel free to share some of your healthy food finds in the comments below.
More on this topic, "12 Healthy Food Swaps on a Budget" by Rachel Cruze with George Kamel (Financial Peace University)