Home
Would you believe me if I told you that we are on an adventure? We certainly are! Find out how God takes us on adventures through the peaks and valleys of marriage and remarriage, family, death and loss, health challenges, and so much more. Life is an adventure when we love Jesus. Some adventures are spectacular, while others we don't want to repeat, but all of them are blessings if we are willing to see His incredible work in us. It is never a dull moment for believers in Christ! I would love to hear about your adventures with God in the lead. Please email me at charlaine_martin@yahoo.com . I'm always happy to meet a new friend!
New! I've updated the information on my Be Totally Fit for Life! page. Check it out!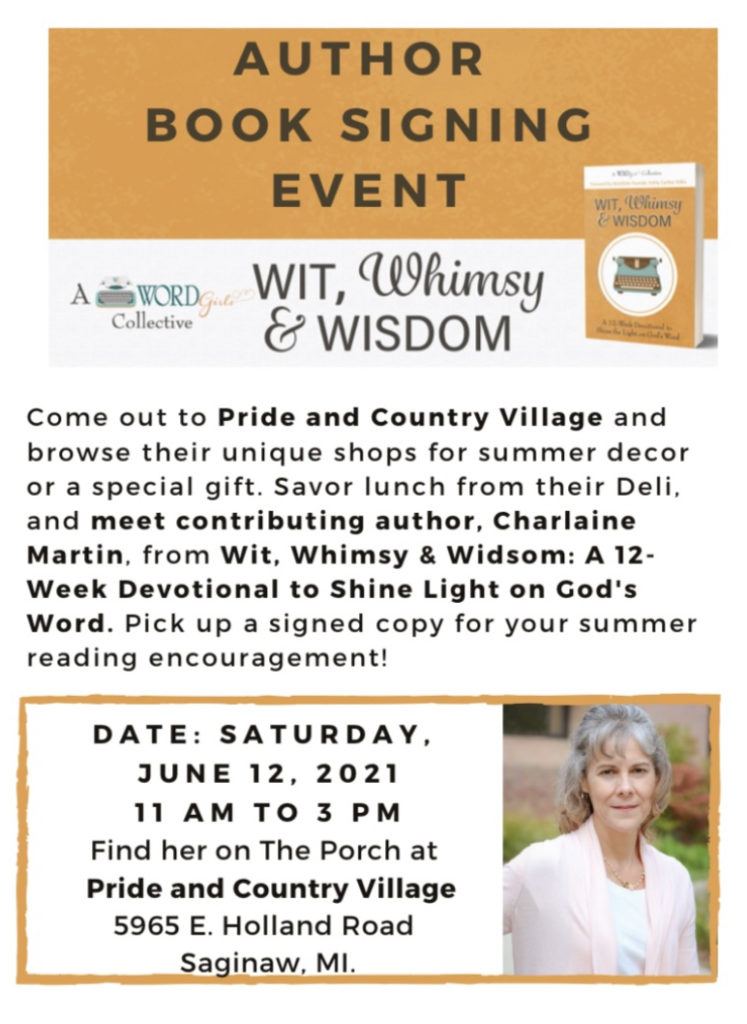 Summer Book Signing Events!
Whit, Whimsy, & Wisdom: A WordGirls Collective Devotional
How awesome is this! God has blessed me with the opportunity to do two book signing events this summer. Come out and spend some time with me, enjoy the place, and pick up your signed copy of Wit, Wisdom & Whimsy.
June 12, 2021, from 1-3 pm at Pride and Country Village, 5965 E Holland Rd, Saginaw, MI 48601. Come browse unique shops, find a gift for someone special, taste some amazing deli sandwiches, and enjoy the lovely country view. Stop and visit me on the Porch to get your signed copy of Wit, Wisdom & Whimsy! Enter a drawing for a summertime gift basket! The drawing will be held at 3 pm, but you don't have to be present to win.
August 28, 2021, at McGuffey 125th Anniversary Celebration, in McGuffey, Ohio. Come enjoy the festivities, savor some great food, and pick up your signed copy of Wit, Wisdom, and Whimsy. See you there!
The Winner of the Gift Basket Drawing is Mary G!
Available now: Personal Christian Wellness Coaching
Wellness coaching is a great resource and means to improve overall health from a spiritual perspective, but New Age spirituality is incompatible with the conservative Christian faith. Christian wellness coaching emphasizes the value of biblical Christian faith is foundational for balanced health goals in the four aspects of life: spiritual, emotional, physical, and relational. Charlaine is now taking appointments to help you find refreshment for your journey to total health.
Bible Verse of the Day:
Thought for today: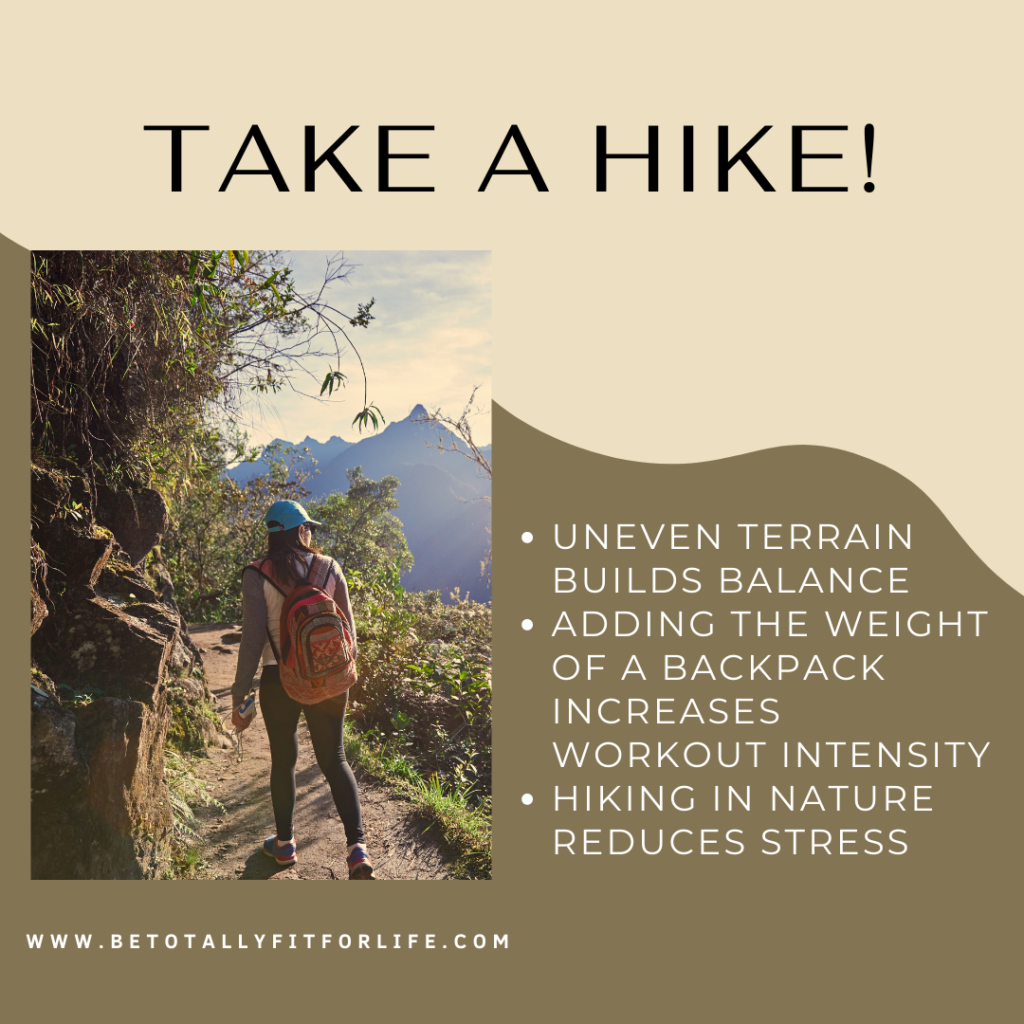 Disclaimers:
The information on this website and blog should be used for informational purposes only. Please, consult your doctor before trying any new diet or exercise plan.
Affiliate Links:
We do have ads and affiliate links on this website to offset expenses. Thank you for your support!
Privacy Policy:
We do not sell your name and information to anyone for any reason.
I don't like it, so I imagine you don't either.
We use cookies so we can bring content relevant to your preferences. Thank you for your kind understanding.
All content is my own. Copyright 2018-2021 by Charlaine W. Martin. All rights reserved.
Charlaine Martin P.O. Box 241 Marlette, MI 48453 charlaine_martin@yahoo.com 313-908-0013